To JOIN THE 155harbor.org MAILING LIST, please
CLICK HERE
and submit your 1) NAME 2) UNIT NUMBER 3) EMAIL ADDRESS to receive timely notification of important new information that is published on this 155harbor.org website. We will keep the list confidential and use it infrequently to highlight issues or events that affect the residents within our building.
You can use this same link for direct communications to the Website Administrator with suggestions, ideas, and questions. You will also receive email notifications from the neighborhood website neweastside.org
Welcome to the "original" Owner/ Resident's Website

Harbor Point Condominiums ...........Chicago

website address also www.155harbor.homestead.com

This resident website is intended to complement the management and board communications . Comments and opinions of individual residents will be presented.
All the photos on this site may be copied by right clicking.
The site administrator is Richard Ward
(resume)
(312-938-0884). He also maintains the
New Eastside
neighborhood website.
Harbor Point Sundeck overlooking Lake Michigan

Please use F-11 to view full screen if you have an older computer. Also please "Bookmark" or "Add to Favorites" so you can easily return.

This page was last updated on: November 22, 2009
Resident photo from a "High 01" unit.

Please submit your favorite views to Richard Ward via the the doorman's console. They will be scanned and returned.

Harbor Point with Millennium Park construction in foreground

Resident Photo from a "Low 06" unit.....Navy Pier At Night

Resident photo from a "mid -12 unit" Millennium construction October, 2000

Please click on
Owner/Resident Index
to link to the restricted webpages.
The required password is available and updated by joining the website email list below and including your unit number for verification.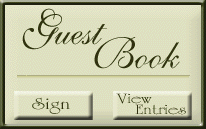 You are on the Public Homepage of the "original" Harbor Point Owner/Resident website. Continue to scroll down this page to experience the views from all three faces of our building.

This section is intended for Owners and Residents and requires a password that can be obtained by submitting your email address and unit number to
join the
mailing list
.
We have provided a convenient link to the new website prepared by our Draper & Kramer managers and a few board members.

Information on Lakeshore East NEIGHBORHOOD DEVELOPMENT, Millennium Park, the Pedway, Area History, GPAC, and helpful links to local attractions, newspapers, and television stations.

Your comments are welcome in several guestbooks within this website.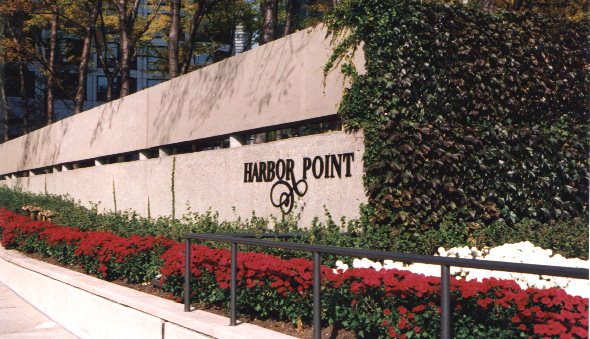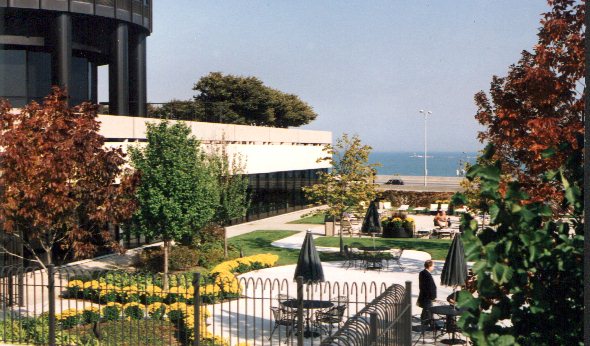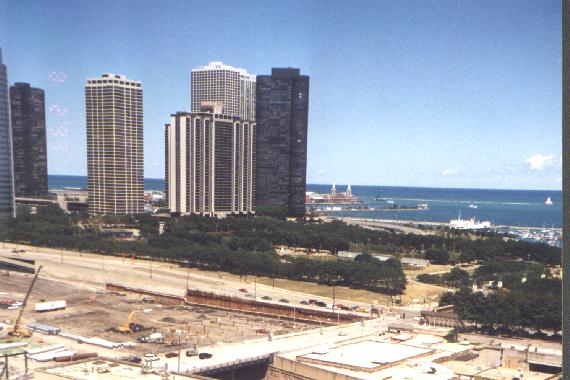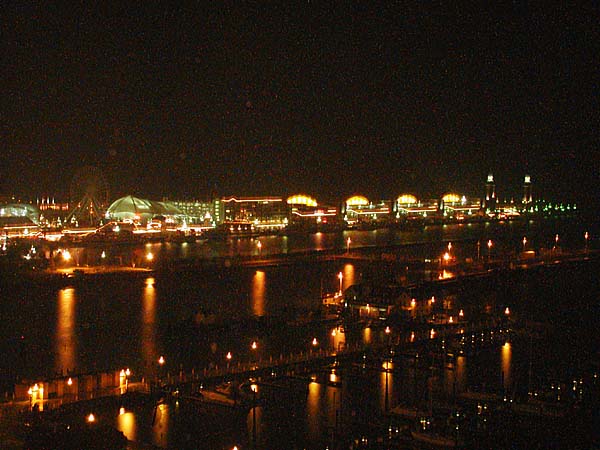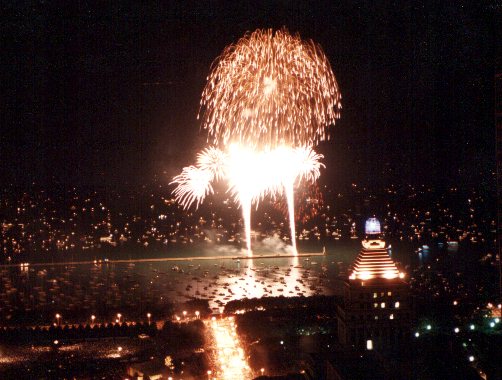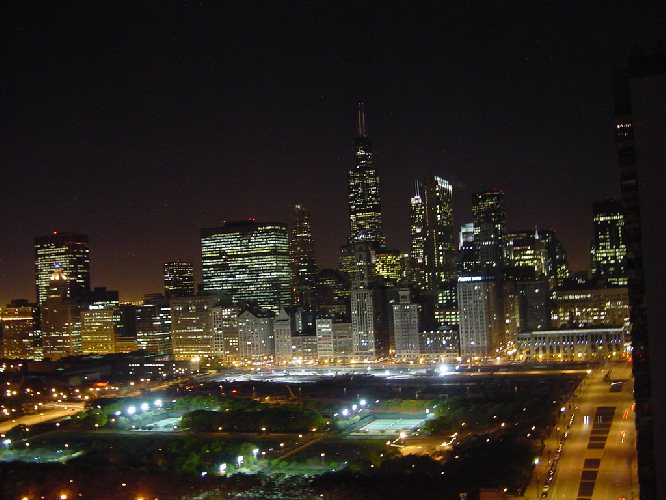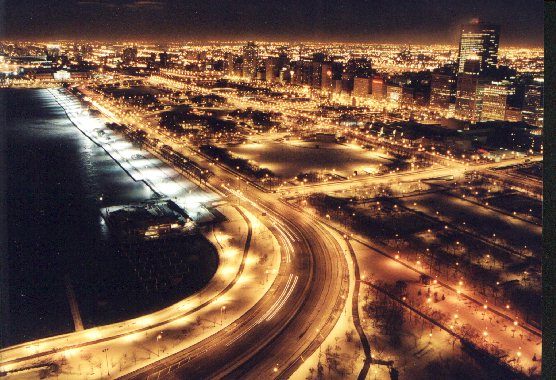 CLICK MAP above for interactive driving directions to our "Main Entrance" at Michigan and Randolph. Then stay on the right side of Randolph and drive 1/2 mile east to the end of UPPER RANDOLPH at Harbor Drive. The black building directly ahead is Harbor Point Condominium.

CAUTION : as you turn east from Michigan Avenue, be careful not to go straight east down to MIDDLE RANDOLPH, or you will end up under Lake Shore Drive.

If you end up under Lake Shore Drive, just call on your cell phone and we will redirect you back to Middle Columbus, then right (north) to the light at Water, then a level left turn and shortly a U-turn up to Upper Columbus, right (south) to Upper Randolph, and left (east) to the end and Hapbor Point. You will not have been the first to make this mistake!

T he interactive map above has been programed to bring you only to Michigan and Randolph, because the electronic maps lead you to our lower streets, due to our confusing 3-level road system.